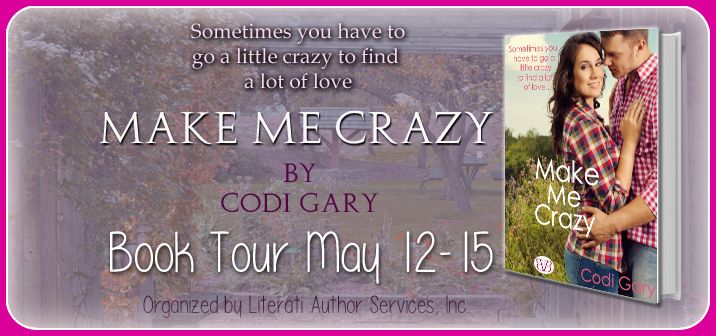 Make Me Crazy
Loco, Texas #1
by Codi Gary
Genre: Contemporary Romance
Publication Date: December 2, 2013
Publisher: Books with Benefits Press
Event Organized By: Literati Author Services, Inc.
~ Synopsis ~
Mirand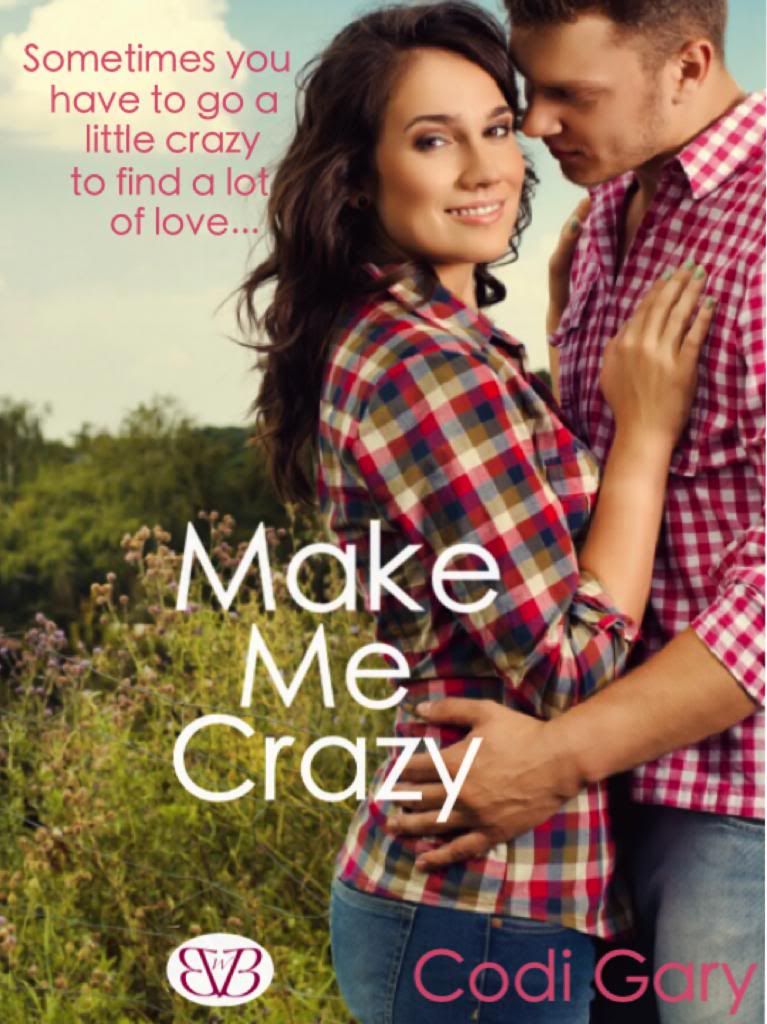 a "Rand" Coleman has seen the way love can wreck a person and wants absolutely no part of it. When her granddaddy dies suddenly, he leaves a clause in his will that has her married in three months or she loses her inheritance. Unwilling to give up the Double C Ranch, she starts to set her eyes towards the eligible men in town, with little luck in finding a man she can stand for a minute let alone a year. Until she sets eyes on the new veterinarian and enlists the help of her womanizing best friend, Jake, to help.
Jake Hansen is a single guy who likes his women pretty and uncomplicated, with no plans to settle down anytime soon. When he decides to help Rand hook her man, he has no idea the effect watching Rand change would have on him. Especially when she starts letting her gorgeous brown hair down and showing off a body he didn't even know she had. Before too long, Jake isn't just lusting after his best friend, he's feeling downright possessive. But when it comes down to the wire, will he get over his issues and step up to the alter…or lose the only woman he was ever meant to love?
Purchase Links:
Amazon | Barnes & Noble | iTunes
~ About the Author ~
An obsessive bookworm, Codi Gary likes to write sexy small-town contemporary romances with humor, grand gestures, and blush-worthy moments. When she's not writing, she can be found reading her favorite authors, squealing over her must-watch shows, and playing with her children. She lives in Idaho with her family.
Connect with the Author: Website | Facebook | Twitter | Pinterest
~ Giveaway ~
One signed paperback (US ONLY)