Kings of Asphalt Book Tour
Kings of Asphalt
Club Chrome
by Alexx Andria

Genre: Steamy romance (Motorcycle club romance)
Cover by Kim Killion
Publish Date: June 27, 2014

USA TODAY BESTSELLING AUTHOR!
Alexx Andria delivers a motorcycle club romance between two very bad, yet sexy men and a woman with enough curves to satisfy them both.
~ Synopsis ~
My name is Zoe Delacourte. I thought I was going to build my future on the backs of Jax Traeger and Hunter Ericksen — bad boys from the wrong side of the tracks, running the notorious motorcycle club, the Kings of Asphalt — in my mind, the story had practically written itself. I was so naive. Little did I know they were going to change everything I ever knew about myself.
Jax and Hunter. I can't even say their names without trembling.
They don't see a fat girl or a girl who might be pretty if only she'd lose some weight. No, from the moment I walked into their club, they saw a hot, sexy woman with curves for days — and they couldn't wait to get their hands on me.
Some people call them bad men. They see the rides and the rap sheets and they slap a label on them. I don't care what they've done — all I care about is what they're going to do to me next.
But loving them is dangerous. In fact, loving them might just get me killed.
*The following MC romance is approximately 41,000 words featuring a strong central love story, danger, and the rough, seedy world dominated by two bad boys and their curvy woman.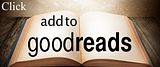 ~ Excerpt ~
Jax knew the minute the curvy brunette walked in she wasn't no club whore. She had a look about her that was sweet and innocent even though those pretty doe-brown eyes snapped with open curiosity and a thirst for knowledge. Most club girls were hard and their hearts were as jaded as the guys they fucked. There was nothing hard about this little chicklet. Everything about her was soft and squeezable. Her tits, bobbing right beneath his nose, were made for a man's mouth. Hell, a man could lose himself for days in that succulent body and never complain about the lost time. And damn, she was pretty cute, too. His sharp gaze took in every detail, committing it to memory. Young, maybe about twenty-five if he were to guess, with soft-as-a-baby's-ass skin — she was a dangerous one to keep around. She was the kind of girl that made a guy wonder what the other side looked like — and that was a luxury he and Hunter couldn't afford.
The best thing he could do for this little imposter was to scare the life out of her so that she never tried something so stupid again. However, he wasn't above enjoying the lesson.
"Take off my clothes?" she squeaked in open distress. "I can't. I mean, I can but I hardly know you. I mean, shouldn't we have a beer or something first?"
"Fine. Tell us your name. I think you already know who we are." Hunter poured her a whiskey shot and handed it to her. "Bottom's up, sweetheart."
"Oh, um. Okay." She took the whiskey and stared at it in dismay. Guess she wasn't a whiskey drinker. Not that he or Hunter were surprised. She probably liked wine spritzers or some shit like that. Suddenly, she suggested in desperation. "How about this…Scrabble? I have to warn you, I rule at word games. I have quite the talent for using the Q and Z on double word tiles."
"Not one for games," Hunter grunted, downing a shot and refilling Jax's. "Unless it's strip poker. I wouldn't mind seeing what's hiding beneath that leather skirt. How about you, Jax?"
"Wouldn't mind at all," Jax agreed, watching her closely as he pointed at her drink. "Come on now, don't hurt our feelings. Drink up."
She shuddered and gulped the whiskey, coughing as it no doubt burned her throat and hit her stomach like an iron fist. "That's good stuff," she gasped. "Real good. Dang…that's some…wow." Her eyes swam as she sucked in a wild breath. "Well, you know, I think I should probably go. Thanks for everything…but…um, yeah, this just isn't my scene."
"No one leaves until we say they leave," Jax said quietly, looking to Hunter. She stared, unsure of how to extricate herself.  He pulled off his leather jacket and tossed it to the old sofa, plucking at his shirt buttons. "Here's how I see this…I don't think you're from Bronx or from Dimas…so that leaves me to wonder…just who the hell are you?"
Buy the Book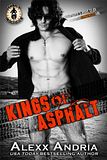 ~ BOOK TRAILER ~
Looking for a MC romance with a BBW and two sexy bikers? Check out the book trailer and see if you're in the mood for a dangerous ride!
~ VIDEO REVIEWER ~
This reader highly recommends Kings of Asphalt!
The Definition of Sexy
By USA TODAY Bestselling Author
ALEXX ANDRIA
You know it when you see it but when pressed, you probably couldn't describe it. So what is sexy to you? As an erotic romance writer, I'm constantly working on new stories with some sort of sexy element to it and sometimes what works for me, might not work for the reader so I'm always curious as to what others find sexy. For example, in Thor: The Dark World the hunkalicious Liam Hemsworth and the ever-adorable Natalie Portman are featured. I think Liam as Thor is hotter than Georgia asphalt but only when he's wearing his Thor costume. Yeah, I know, weird. I mean, he's a good-looking fellow but when he dons the costume, I melt. There's something about the combination of his looks, physique and then that Alpha God-thing that really does it for me. However, some people prefer their men with close shaves, wearing buttoned-down business suits. To each his own.
If we could discern the individual elements of sexy and break it down into a formula…well, we'd be rich! From certain scents to particular dress…the definition of sexy is as individual as the person.
Here's a confession: I love, love, love Celtic faires. Why? Because the men are dressed in kilts and the women like drunken harlots (or regal queens). And while I enjoy the women's outfits, it's the kilts that drive me crazy. I love seeing muscular man thighs and catching an illicit peek of a bollock or two (if they're wearing them correctly, it means going commando). Once, at a county fair, there was a traveling blacksmith troupe that wore kilts as they did their work. For one, they were built like oxen because pounding on metal all day does wonders for a man's muscle and two, it was too easy to imagine being manhandled by the muscular blacksmith, just like a wench of olde. It just so happens that this particular blacksmith thought I was pretty cute and tried his best to land me in his bed. I won't lie. I was sorely tempted but I was a good girl and left the blacksmith with nothing but a sweet smile and a memory. However, in my imagination, that blacksmith and I have done some delightfully dirty things together. Ahh…good times!
So what is your definition of sexy? What turns your crank? Polished businessmen? Swarthy barbarians? A musical genius? Let's gab like girlfriends and share!

~ About the Author ~
USA Today bestselling author Alexx Andria is the pseudonym for RITA-nominated contemporary romance author, Kimberly Van Meter. Born in a small town with a flair for the dramatic, Alexx Andria has a delightfully perverted nature that she hides behind a mischievous smile.
Alexx loves being the life of the party and doesn't mind one bit being the center of attention (just ask any of her friends or family!)
She loves to write about Alpha men who are wonderfully flawed and just a little dangerous and heroines who are smart and sassy, but just a little vulnerable, too.
Connect with the Author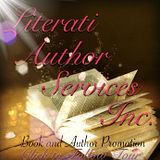 Giveaway
3 $10.00 Amazon Gift Card and 2 Backlist Ebooks