Book: Love Reflection
Series: An Entwined Hearts Novel #1
Author: Maria Macdonald

Genre: Contemporary Romance
Cover Designed By: Francessca's Romance Reviews
Hosted By: Francessca's Romance Reviews
Synopsis:
What happens when you find the love of your life, then you lose them?
Pearson Amberry lost the only man she'd ever loved. She has secrets she's kept close for many years. Descending into a downward spiral that she couldn't pull herself out of, her life was fast becoming just an existence. That was until a new man entered her life. A man with secrets of his own, and when the love of her life comes back unexpectedly, she knows it's time to come clean.
Conner McKenna took a step back when he hurt Pearson. He left for another country when his work took him there, even though he didn't want to. After years of trying to be her friend, and wanting to be back in her bed, he decided enough was enough. When one of their friends is attacked, he realises that life is too short and he needs to move heaven and earth to try and win her heart one more time. However, when he realises the truth will he be able to deal with it, and will he still look at Pearson the same way?
What will happen when secrets are revealed, and emotions are running high? Can they move on from their past and can they recognise the love reflected in each other?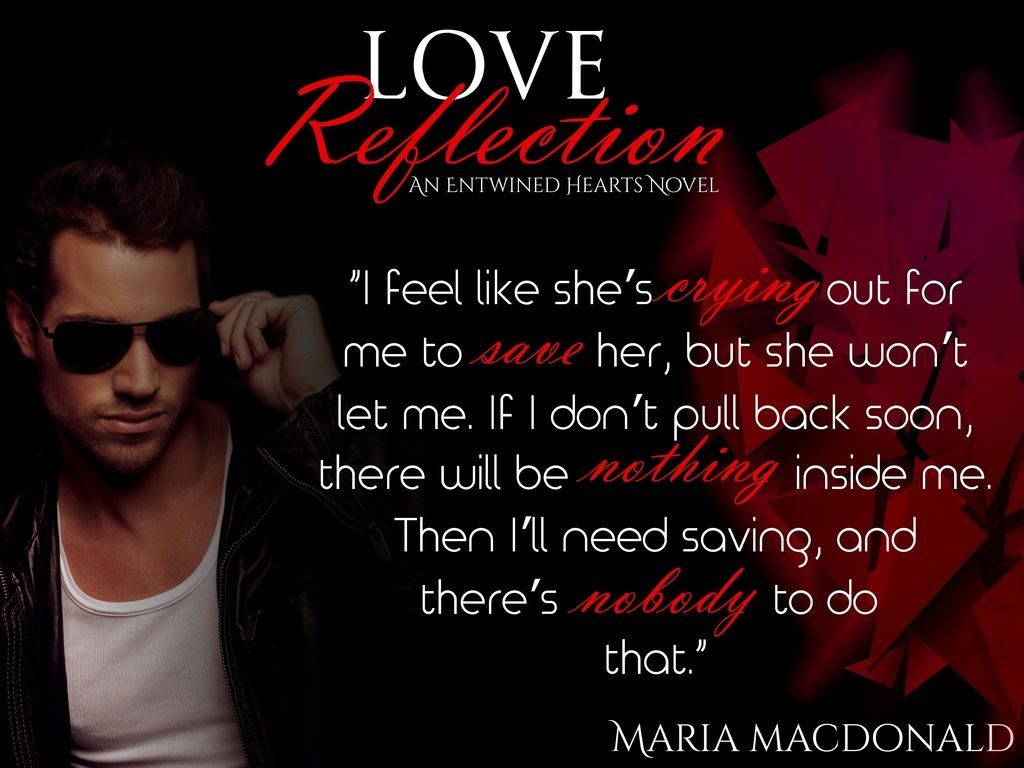 Excerpt
ONE
I shiver and realise the bath water has gotten cold. I get out and wrap one of my fluffy towels around me. I empty the bath and shuffle into my bedroom. I hear movement downstairs, so I know Soph is in. I carry on where I left off with my wardrobe, trying to find something to wear. I'm still staring at my wardrobe five minutes later when Soph pokes her head round the door.
"Hey girlie, so tonight is the big night huh?" she says giggling.
"Don't Soph, this isn't funny!" I moan at her.
"It is a bit funny," she says still giggling.
"It's not! What if he tells me something that I don't like?" I ask.
"What like he used to be a woman?" Soph laughs.
"It's not funny! And anyway I wouldn't care if that's what it was… that would be a relief!" I answer.
"Oooh, I know! He's in the Secret Service like James Bond." I actually give this some thought for a second as Soph's eyes widen realising what she's just said and whether it could be true.
Then I laugh. "Don't think so Soph, he wouldn't be able to tell me even if he were," I point out whilst finally grabbing skinny jeans and a jumper from my wardrobe.
"Shame," she murmurs.
"I know what it is," she crows tapping my arm like I'm not standing right next to her. "He's sold you to an Arab prince for two camels." She throws her head back and laughs hysterically while I roll my eyes. "He's secretly scared of chickens as he knows one day they are going to try and take over the world." She's belly laughing now and I can't help, but laugh myself. After a few minutes I calm down.
Soph is still wiping the tears from her eyes as I say, "I think it's something to do with his family. I mean he's told me a bit, but he's still quite closed off about it."
Soph bursts out laughing again and tries to tell me something through her laughter, after the third attempt I can just make out, "Maybe he has sister wives," and she dissolves into laughter again.
"What the hell are sister wives?" I ask starting to laugh again myself, but not really knowing why, other than Soph is laughing and it seems contagious.
"Have you never seen the programme?" she asks through her laughter and I shake my head no.
"Bloody hell, I can't believe you haven't seen it. You have to watch it!" she shouts slapping my arm
"Okay, okay!" I say rubbing my arm.
We both start laughing again and I shove her out the room so I can get dressed.
Forty-five minutes later and I'm dressed, with light makeup and my hair is blow dried straight and gathered at the base of my neck into a pony. I make my way downstairs to Soph, who's sitting on the sofa pretending to read.
"He likes to dress as Tina Turner and wants to enter the X-Factor with you as his singing partner," she snorts and laughs at the same time to that little gem. I shake my head and roll my eyes at her with a chuckle.
The knock on the door brings me out of the jovial moment. I gather my thoughts and open it.
"Hey Dane," I say as I open the door.
"Did you check the peephole?" is the first thing he says to me.
"Well, hello to you too, happy bollocks!" Soph says coming round the corner. Dane frowns at her and says, "You two are here by yourself. I don't know how many times I have to tell you to be careful!"
"Okay, okay happy, calm down!" I inject.
"Are you ready to go?" he asks looking down at me questioningly.
"Yeah sure," I answer and follow him out as he says goodbye to Soph over his shoulder. I look behind me to Soph whose eyes are wide and I mouth, 'Wish me luck!'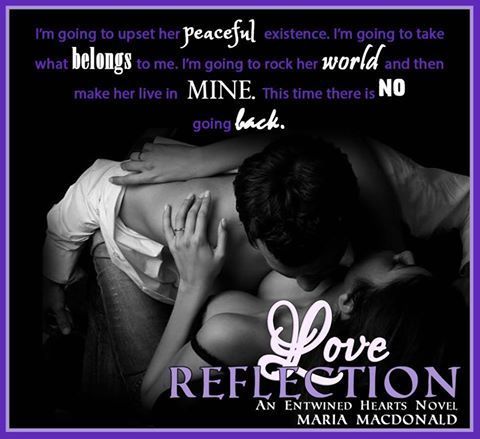 What Others Are Saying
One of the best parts of reading is finding a new author whose writing you just get, it's like finding gold ! ~ Kelly's Kindle Konfessions
I hope this authors reviews flood in soon as in my humble opinion, this being based on her debut novel, her VERY first book [the book 1 of a series] its a pretty darn good read. ~ 2 Friends Pimp Your Books
Well what can I say about Love Reflection?…
Oh I know!… It's AMAZING!
From the very beginning the author Maria Macdonald traps you in wanting to know more but wanting to read it slowly just so you can savor it. ~ Goodreads Review
Maria Macdonald's Novel Love Reflection( Entwined Hearts #1) is wonderful. Love Reflection is a story of friendships and love and raw emotion. ~ Goodreads Review
This book is about first love, second chances, family, and the spectacular idea that no matter what, you're always home if your with the ones you love. Five Fantastic Stars ~ Goodreads Review

Purchase Links
Amazon UK
Amazon USA
Amazon CA
Amazon AUS
About The Author
Maria is a full time working Mum, she has two beautiful daughters, both of whom love books as much as she.
She has loved to write since she was a little girl.
She started her blog – Surrender to Books – in April 2014, and is now one half of the team that run it. Blogging has inspired her to write and publish.
Maria, her husband and children now reside in Wiltshire, England.
Love Reflection is her debut novel and the first in the Entwined Hearts Series.
Stalk Maria