Welcome to my stop on the Blog Tour of Sewing Can Be Dangerous And Other Small Threads by S.R Mallery. This is a collection of 11 short stories. Featuring stories from genres like mystery, history, romance and action, this anthology has been highly rated by readers all over the world and has 4.8 out of 5 rating on Goodreads. 
And I am so excited to share this book on my blog today. Also, Sewing Can Be Dangerous And Other Small Threads by S.R Mallery is only 99¢/Rs. 63 from a limited time! 
Title and Author: Sewing Can Be Dangerous And Other Small Threads by S.R Mallery
No. of Pages: 276
Publication Date: December 2013
Genre: Historical Fiction, Anthology, Short Stories, Romance, Mystery, Action

Blurb:
The eleven long short stories in "Sewing Can Be Dangerous and Other Small Threads" combine history, mystery, action and/or romance, and range from drug trafficking using Guatemalan hand-woven wallets, to an Antebellum U.S. slave using codes in her quilts as a message system to freedom; from an ex-journalist and her Hopi Indian maid solving a cold case together involving Katchina spirits, to a couple hiding Christian passports in a comforter in Nazi Germany; from a wedding quilt curse dating back to the Salem Witchcraft Trials, to a mystery involving a young seamstress in the infamous Triangle Shirtwaist Factory fire; from a 1980's Romeo and Juliet romance between a rising Wall Street financial 'star' and an eclectic fiber artist, to a Haight-Asbury love affair between a professor and a beautiful macramé artist gone horribly askew, just to name a few.
An Excerpt from Sewing Can Be Dangerous & Other Small Threads
From A
Drunkard's Path
 "….Are you kidding me?" Deborah exploded. "My life is falling apart! C'mon, curses don't really happen, do they? I mean, what can I do? You tell me now!" She segued into a screech.
"Come over to my place tomorrow and I'll try to relate it all to you, I promise…"
…."Do you know anything about the Salem Witchcraft trials?" The older woman leaned in toward her niece, as if casting a
spell herself.
"You remember Martha Stinson from my quilt group? Well after the wedding, she showed me a journal written by a relative of hers and frankly, I am very concerned about you. It seems one of the accused witches from the original Salem trials might have actually had a connection with a real witch, an ancestor of Martha's…"
Inside the packed meetinghouse, dust particles from mud-caked boots floated throughout the air,
rendering it dense, murky. That year, April had been an unkind month to Salem Village. Rain-drenched meadows produced a sludge that clung to the edges of women's dresses, creating odors so foul that in such tight quarters, it became difficult to breathe. But people weren't concerned with such matters on this day. They had gathered for a higher purpose: the Devil was in Salem, and they wished him thwarted at all costs. Even the constant threat of Indian attacks and surviving harsh winters paled in comparison to what was happening now, in that room, swelling with apprehension.
Crammed into high-walled pews, dark wooden benches, or simply shoved up against walls, spectators filled every conceivable space in the meetinghouse.
Donning black hats, cloaks, and breeches, the men angled forward, their eyes boring holes into the five men sitting up front, yet it was the women who carried the greatest burden that day; their hooded coats and muffs covering their recently unkempt hair and unwashed fingernails, couldn't disguise the uncertainty they felt about their community's loyalty to them and how it would all end.
Sitting at the head of
the counsel table, amongst other magistrates in the newly appointed Court of Oyer and Terminer, John Hathorne and Jonathan Corwin quietly conferred with each other before beginning their first round of questioning. Arrogant, self-important, the black-robed magistrates assumed their positions on the political totem pole, and having been brought to Salem for such a specific purpose, they dared not disappoint. They were on a mission to deliver souls. Hathorne, displaying the greatest exhibition of self-aggrandizement, seemed the most severe. With no real legal experience, and having only glanced at Sir Mathew Hale's Trial of Witches, and Joseph Granvill's Collection of Sundry Trials in England, Ireland the week before, he nonetheless believed he was more than competent to interrogate the accused.
At the front of the room facing the magistrates, sat all the accusers, the "afflicted" girls: Abigail Williams, her cousin Betty Parris, Ann Putnam, Sarah Bibber, Sarah Churchill, Elizabeth Booth, Mercy Lewis, Susanna Sheldon, Jemima Rea, Mary Warren, Mary Walcott and Elizabeth Hubbard. With downcast eyes and folded hands
, they appeared demure; inwardly they were experiencing emotions quite different from anything they had ever known. Childhoods stocked with adult repression and fear now served as a springboard to the frenzy of accusations they had created, because on this day, along with their catharsis and even exhilaration, came the most important emotion of all: a sense of empowerment. At last, they were getting adults to listen to them, and it was intoxicating.
John Hathorne
commenced with the proceedings. "Bring in the accused, Bridget Bishop…." 
~Buying Links~
Grab the kindle/Nook book at just 99¢ or Rs. 63!
What sparked your interest in becoming a writer?
Coming from a family of writers, for many years I wouldn't touch that profession with a ten-foot pole!  It was far too much pressure. But slowly, surely, over the years, each time I watched a movie that involved a writer, I was curiously drawn to the character, as if I had somehow 'come home.'
Then one day I was waiting for my teenage daughter to finish trying on clothes at a department store and thought, 'Why not give storytelling a try?' It ended up being this collection's first story, "Sewing Can Be Dangerous," all about the Triangle Shirtwaist factory fire of 1911.  My father had told me about this horrific event earlier that year and suddenly, amidst saleswomen bustling by and customers lining up in front of a nearby cashier, I threw all caution to the wind. I pulled out my tiny, purse-size notepad and pen and started to write. And write. And write. It was like a drug; I never looked back.
What was the first novel you read that made an impression on you and what affect has it had on your writing career?
Although there have been various authors I've read and admired, perhaps Harper Lee was the most important one for me.  From her I learned early on that being simple yet lyrical, presenting appealing characters and touching subjects, and 'showing not telling' can be a very powerful combination.  I didn't consciously try to incorporate those things into my writing, but I believe they're still lodged somewhere in me, so whenever I try to be too verbose or too facile rather than coming from the heart, I know I'll get into trouble.
Who is your hero and why?
Oh, dear, I have many—Martin Luther King, Jr. and Mahatma Gandhi, for meeting adversity with peace. Numerous female writers from long ago, such as Louisa May Alcott, Jane Austin, Mary Shelley, etc., for standing out from the mundane, suppressed female crowd, and ordinary everyday people who face unbelievable odds and still manage to give of themselves with dignity and grace.
What advice would you give to someone getting ready to publish for the first time?
I would tell him/her to make sure the manuscript in question is properly edited and read by several beta readers, in order to get other perspectives and critiques.  After all, as writers we can easily assume everything we write is going to be completely understood by others.  But it's these other evaluations that keep us on track and bring us clarity. Believe me, I've learned the hard way…
What are five things that readers would be surprised to know about you?
I was a professional singer, both at a large cathedral and in small clubs. My Yin and Yang, so to speak! The cathedral's acoustics were amazing—my voice, trained in classical 'art songs' not heavy opera, floated through this sizeable cathedral that had won architectural design awards. Then at night, I sang in grade B clubs, where the espresso coffee machines, bartender's glass clicking, and customer's banter with waitresses competed with our small band's forty-five minute sets.
I was a professional calligrapher, mostly doing certificates and wedding invitations (before fonts were readily available on Word and the Internet). I remember I was once given a very precious blank certificate and told how important this document was. When I asked if there was another copy 'just in case,' the customer simply scoffed, so I soldiered on. However, I got so nervous I remember drinking a big, filled-to-the-brim glass of wine, which seemed to do the trick—the certificate came out okay. More than okay. In fact, it crossed my mind that perhaps in the future I should do all of my certificates with…not!
I was a quilt designer/quilt teacher for over twenty years. I not only had my own work in shows, I had a business that I started called "Memento Quilts," where I would take people's treasured clothing and incorporate them––buttons, ribbons, zippers, et al.–– into their quilts. I also got a couple of How To articles published regarding my techniques on that subject.
Years ago I was a production artist for a medical advertising firm. I was supposed to lay down printed text and photos and carefully line them up with my T-square, clamped against the left side of my drafting table. Exacting work and sometimes quite unpleasant, particularly when the photos showed skin diseases. Staring down at abscesses and oozing sores for hours did not make for a great lunchtime, but what I did gain from that experience was to this day, if I see a slightly crooked picture hanging on a wall that most people would ignore, I immediately want to straighten it!
I currently teach adult ESL students from other countries part time. Many years ago I also taught the Laubach Literacy program to adults labeled 'functionally illiterate'. Funny thing is though, those literacy students, who had gone through their entire lives hiding in shame, were some of the smartest people I have ever taught.  Food for thought?
S.R. Mallery has worn various hats in her life. First, a classical/pop singer/composer, she moved on to the professional world of production art and calligraphy.?Next came a long career as an award winning quilt artist/teacher and an ESL/Reading instructor. Her short stories have been published in descant 2008, Snowy Egret, Transcendent Visions, The Storyteller, and Down In the Dirt.
Pinterest:  (I have some good history boards that are
getting a lot of attention—history, vintage clothing, older films)
~Organized by~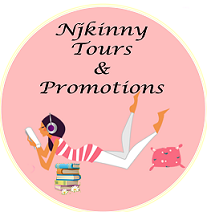 TSU | Pinterest | FB | Twitter | Become a Tour Host