~ About the Book ~
Title: Sweet Contradiction
Series: The Sweet Contradiction Series #1
Author: Peggy Martinez
Published: August 26th, 2014
Publisher: Crimson Tree Publishing
Word Count: approx. 55,000
Genre: NA Contemporary Romance
Content Warning: Minor Violence, sexual references
Age Recommendation: 17+

~ Synopsis ~
~ Excerpt ~
~ About the Author ~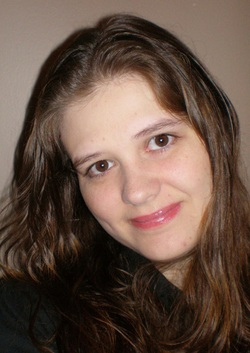 Peggy Martinez is the author of The Sweet Contradiction Series, which was picked up by Crimson Tree Publishing in early 2014 and is scheduled to release under this new imprint in the Summer of 2014. Martinez's New Adult Contemporary Romance series will include Sweet Contradiction, Perfect Contradiction and Beautiful Contradiction.
When not writing, Peggy can be found spending time at home with her husband, her teen son and four little girls. She loves reading, writing, soap making, aromatherapy, gangster movies, prepping for the zombie apocalypse and downing insane amounts of Twizzlers and Kazoozles.
As if being a wife and homeschooling mom of five doesn't keep her busy enough, Peggy Martinez is a full time Author who has six published books, including The Time Warper Series and State of Decay. Peggy's dream is to own a small homestead where she can raise some chickens along with her five kids, tend to a large garden and one day take her dream vacation's to Ireland, Greece and Scotland.
~ Giveaway ~