Sparrow Way
by Annie Rose Welch
Saving Angels 5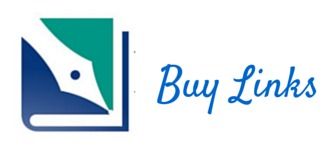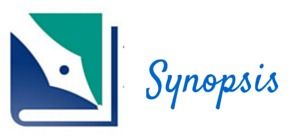 The final journey of the Saving Angels series has come to an end. All roads have led you to….
"What's the address?" she asks.
"Eleven Sparrow Way."
She closes her eyes for a moment. "I like that. Our journey has flown us here, flown us home…."
Gabriel Roberts found his happily ever after at The Crossroads of his life. He found his brother, Michael, his history in the Legion, and the love of his life, his Evangeline. He has finally arrived at the place he always yearned for—home.
But time stops for no one; not even an angel.
For years Gabriel has guarded what is most precious to him, Evangeline and their transcendent love story. When the opportunity presents itself in an unexpected way, Gabriel decides to tell his story, and in doing so, answers the riddle of his heart: If life is the journey of years, perhaps love is the journey of a lifetime?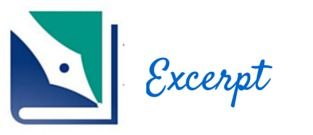 My eyes savor every inch of her bare flesh. The gentle sway of her body, the way her waist melts into her rolling, swinging hips. Her body is soft, but firm. Her eyes are full of longing and bright fire. Her stare melts me, like a slow burn. My will drips, drips, drips as she moves into me.
"I can't get you close enough, fast enough," I breathe. I want to drink her, absorb her, until every pore in my body is overflowing with her. Her tongue tastes like warm, sweet honey. I can never have enough of her this way. Of this I am infinitely positive.
Her head tilts backward. Her lips curl in an upward smile of pleasure. Her hair falls around her back, uncovering her breasts. The sweet smell from her bare skin enraptures me. Her hands rush through my hair. She traces the lines of my face; her fingertips seem to float across my skin. "Memorizing you," she breathes out as her hands make their way to my body, undressing me.
I move into her, trembling, dripping with heat. My fingers pulsate and pull against her soft skin and her knees buckle.
"When you touch me, you feel like thunder pounding against my skin," she whispers.
I'm careful now—the want needs to grow until it can no longer be controlled. Like a beast being released after years of being caged.
The tension builds, causing my soul to stir.
Annie Rose Welch's List of Dream Places to Write:
I was thrilled when I was asked to come up with a list of places I like go when I want to get away from everything. But to me that translated into: the places I would love to go, if I could go anywhere, to write. (A writer's brain is a lovely, different place—and each one translates things differently.) Writing is what I run to when reality takes hold and just won't let go. It's wonderful to be whisked away by something that lives in a secret place inside of you.
It would be wonderful to recharge in these places when reality returns, which it always and eventually does.
New Orleans (or some place in), Louisiana
New Orleans is my home and it is unlike any other place—it has music, food, culture, and humid heat. All of the things I find particularly inspiring. The same goes for the bayous and historic plantations. Any of these places would do. They speak to me. And even though I lose myself when I'm in the midst of writing, coming back to a shotgun house in the French Quarter, or a room in one of those antebellum plantations, would be a dream come true.
Ireland
If you've read my books you know that Ireland holds a special place in my heart. I love the culture and the language and the rich history. So, that being said, it is not difficult for me to imagine myself in some little secluded thatched roof cottage, typing away with a warm cup of tea sitting to my left. The steam and aroma of a finely brewed cup only helping to transport me to the hidden vicinities where the untold stories are waiting to be discovered.
Tennessee (Gatlinburg or Nashville)
I've always had a passion for Tennessee. And it only gets stronger the older I get. I often dream of a large farm, one with a great expanse of green pastures, beautiful trees, a rose garden, a vegetable garden teaming with life, varied livestock, all doing their unique thing, and a small log cabin sitting amongst it all. My daughter and I discuss this dream quite a bit. We add animals, change the view from the window, sometimes it's morning, sometimes we are late into the night with only the soft glow of candles for light. Even though this is only a dream, I love the view from the little window I imagine is in front of my desk, my writer's tools at my disposal. I'm hoping one day we dream it into life. Until then… That's the beautiful thing about imaginations—they don't cost a thing.
A Train to Wherever
Even before the start of Amtrak's Residency Program, I've always thought the idea of writing while on a locomotive bound to somewhere was very…. romantic. I've taken a journey on a train before, and let me tell you, there is something about it that brings you back to a simpler time. The view is constantly changing from that small window, and everything seems new and bold and the possibilities are endless. The well of inspiration is limitless, just as the tracks seem to be when you are burning through the miles spread out before you.
Waveland or Biloxi, Mississippi
When I was a little girl, this is where we would vacation in the summer. (I even lived there for a time.) We would spend what seemed like the entire summer on the beach. We would eat cold watermelon, go fishing, and when night fell upon us, we would sit around a raging bonfire, roasting marshmallows and listening to music. I often think of those times, and they inspire me. After a particularly draining scene, this would be just the place to relax in a swinging hammock, before getting back to the waiting story.
Born and raised in New Orleans, Annie has a habit of shortening her words and telling long stories. She speaks with a southern flair and cooks with it too. At the tender age of twenty- one, she hitched up her wagons (took her first plane ride) and moved out west to the big shake (California).
Her writing career began one sleepless night when she imagined a gorgeous woman and a man with maniacal hair floating above her like lightening bugs falling from the sky. Curious about them, their story, and why they were floating around in her head, she sat down and penned (typed) her first novel, Marigny Street. A dream come true for her, she hasn't stopped writing since. She loves a damn good love story, always has, no matter what the genre. She is particularly moved by imperfect love that in its own unique way is perfect, the notion of love at first sight, soul mates, and things that are generally out of the norm.
When she's not writing she enjoys dabbling in photography and finding new, inspirational music to add to her collection. Deciding on a whim to hitch up those same wagons, Annie currently resides in Texas (where everything is bigger) with her husband, daughter, and their two peculiar dogs, Boudreaux and Tabasco (who, call her crazy, bark with an accent).
For lagniappe (a little extra), a virtual cup of café au lait and beignets, please visit Annie's website:
She can also be found on Facebook & Twitter.